Dredging Hose
Product Detail
Product Tags
I.D.2″ to 20″ are available
Inner tube: Synthetic fiber / NBR / EPDM, according to different medium.
Reinforcement: high tensile fiber cotton yarn braids with 1 helix wire embedded
Cover: abrasion and aging resistant synthetic rubber
Temperature range: -20 up to +85 degree with air or water service
Application: it is suitable for water pump, river water suction and discharge, field irrigation works
Part No.
Size
I.D.
W.P.
B.P.
Cord
Layer
Max
Length
Weight
dash
Inch
mm
Bar
Psi
Bar
Psi
Lyrs
Mtr
Kg/m
WS-32
2″
51
10
150
30
450
2
40
2.1
WS-40
2 1/2″
63.5
10
150
30
450
2
40
2.75
WS-48
3″
76
10
150
30
450
2
40
3.08
WS-56
3 1/2″
90
10
150
30
450
2
40
3.85
WS-64
4″
102
10
150
30
450
2
40
4.4
WS-80
5″
127
10
150
30
450
4
20
5.3
WS-96
6″
152
10
150
30
450
4
20
6.4
WS-132
8″
203
10
150
30
450
6
12
8.92
WS-160
10″
254
10
150
30
450
6
12
12.5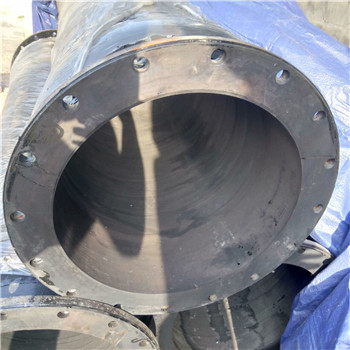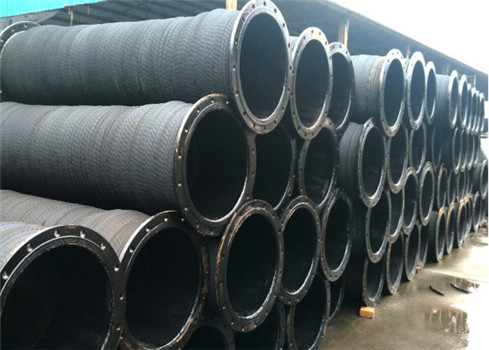 Structure
1. Tube: Black abrasion resistant Natural Rubber
2. Reinforcement: Multiple plies of polyester fabric with a spring steel helix wire.
3. Cover: Neoprene
Suction hose is used with dredger for silt/gravels conveyance. It sucks up the mixture of silt and water using negative pressure. Mostly used with these hoses are the rubber flange/steel backing flange and the Double Action flange. They can be supplied in any size, and depending on application, with 100% vacuum capability and high implosion pressures. For use with gimbals and in the ladder of cutter dredgers we can equip them with small bending radius suction hoses.

Features
1. Outer cover with excellent abrasion resistance and UV protection.
2. Inner cover with excellent abrasion resistance and high quality.
3. Wearing colored indicator layers.
4. Single foam flotation casing to prevent water absorption.
5. Bear the high pressure of work.
6. The size of flange is at customers' request.
7. Bending angle: in working condition, the bending angle is from 0° to 45°.
8. Low center of gravity, strong ability of the anti-wave, good stability.
---
Next:
TPE
---